DAYTON, Ohio, April 8, 2019
— Midmark Corp., a leading provider of medical, dental and veterinary equipment, technology and services, today announced that Jerry Stahl was promoted to vice president of corporate accounts overseeing Midmark's medical channel relations and national contracts.
Matt Bourne, vice president, medical sales stated, "I am very excited to have Jerry in this new role. Throughout his career at Midmark, he has been instrumental in the development and execution of our strategy. His team of corporate account executives and professional administrative staff work in concert with our commercial unit to ensure we are positioned correctly through the changes and complexities of our industry."
Stahl has been with Midmark for 25 years, and in that time, he has held roles in marketing, sales support, sales operations and most recently, held the position of director of corporate accounts. He is also a past board member of Healthcare Manufacturer's Management Council (HMMC).
Stahl received a Bachelor of Science degree in finance from Miami University.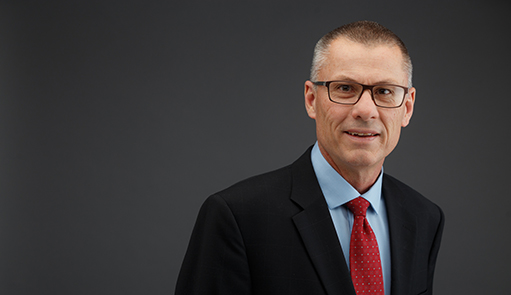 Jerry Stahl, Vice President of Corporate Accounts
About Midmark
Midmark Corporation is the only clinical environmental design company that enables a better care experience for the medical, dental and animal health markets. With more than 1,800 teammates worldwide, Midmark focuses on harmonizing clinical space, technology and workflows for caregivers and patients at the point of care. Founded in 1915 and headquartered in the greater Dayton, Ohio, area, Midmark maintains production and administrative offices in Versailles, Ohio, with six other locations in the United States as well as subsidiaries in India, Italy and the United Kingdom. To learn more about Midmark, visit
midmark.com
.
Contact:
Susan Kaiser
Media and Communications Manager
Midmark Corporation
937.417.2430 – mobile
skaiser@midmark.com