New experience and technology centers focus on advanced technology development and innovative clinical design
DAYTON, Ohio, March 4, 2021
— Midmark Corp., the only clinical environmental design company providing medical, dental and veterinary solutions that enable a better experience at the point of care, today announced the grand opening of its new experience and technology centers located on the company's Versailles, Ohio campus.
The state-of-the-art centers further advance Midmark's capabilities as the only clinical environmental design company, fostering an ambitious collaborative approach to meeting critical needs of customers now and addressing tomorrow's healthcare challenges. The new centers will become the epicenter for the company's efforts to change how care is delivered and enable a better care experience for both caregivers and patients.
"The COVID-19 pandemic is profoundly changing the point of care in practices, spotlighting how important it is to share new ideas, create new processes and develop new technologies. Our medical, dental and animal health customers now have a place where they can learn about operational and clinical workflows, combined with healthcare technologies to design their own best practices," said Jon Wells, president and chief commercial officer, Midmark. "At the same time, our research and design teams will apply customer insights and interactions to build upon our understanding of the challenges and opportunities faced by them. This collaborative approach will fuel innovation to best serve our healthcare customers and their patients."
The 21,000-square-foot experience center is designed around Midmark's healthcare customers to help them make informed design decisions when it comes to the advanced technologies and solutions they need to continually improve clinical outcomes. It offers customers an interactive opportunity to learn best practices and understand how Midmark solutions will perform and provide value within different healthcare settings.
The 56,000-square-foot technology center brings together Midmark engineers, designers and industry experts to develop the new approaches, innovative technologies and proven solutions that will be showcased in the new experience center. Together, both centers will be a hub for additional collaboration with forward-thinking customers, industry leaders and strategic partners from around the world.
The experience and technology centers are part of a larger expansion of Midmark's Versailles, Ohio campus, expected to be completed early 2022.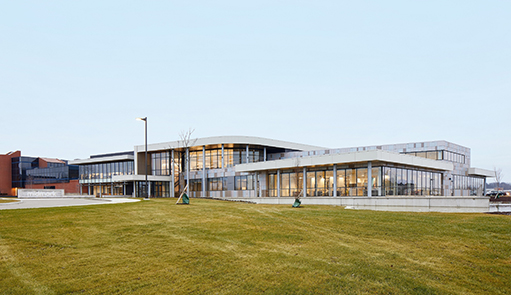 New Midmark office expansion (including Experience Center and Technology Center)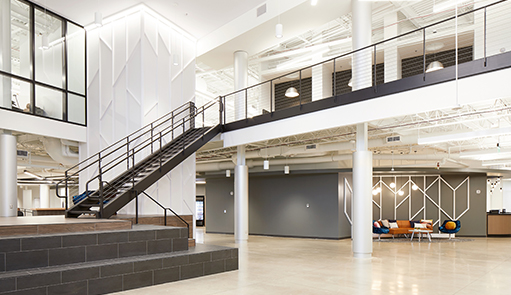 Customer Entrance/Lobby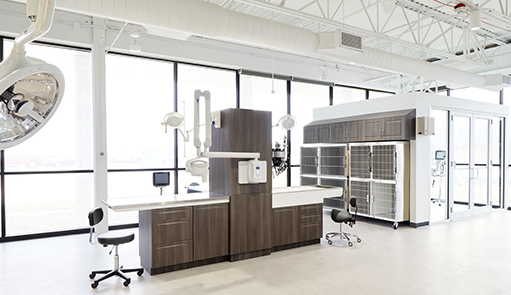 In the animal health venue, we share solutions and best-practice workflows designed to enhance the point-of-care experience for companion animals and their care providers.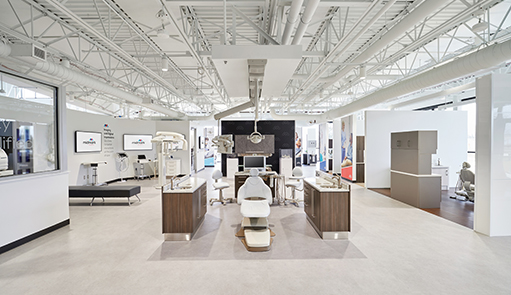 In the dental venue, we focus on the clinical zone of the practice and the importance of ergonomics, safety and workflow.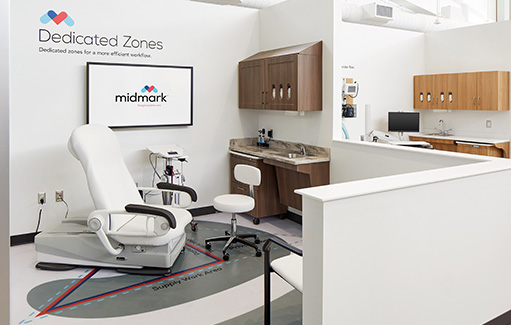 In the medical venue, our customers can see how technology, design and workflow come together to create better healthcare experiences for patients and staff.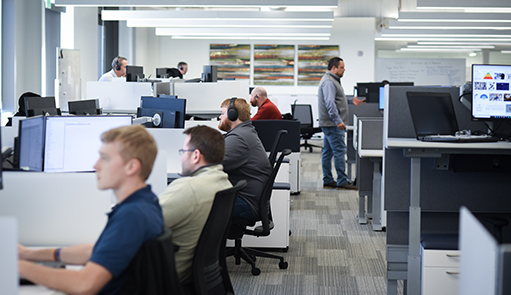 The Midmark Technology Center is a collaborative product development environment inclusive of all disciplines of engineering, procurement and product management.
About Midmark
Midmark Corporation is the only clinical environmental design company that enables a better care experience for the medical, dental and animal health markets. With nearly 2,000 teammates worldwide, Midmark focuses on harmonizing space, technology and workflows, creating a better experience for caregivers and patients at the point of care. Founded in 1915 and headquartered in the greater Dayton, Ohio, area, Midmark maintains production facilities, administrative offices, and the Midmark Experience and Technology Centers in Versailles, Ohio, with eight additional locations in the United States as well as subsidiaries in India and Italy. To learn more about Midmark, visit
midmark.com
.
Contact:
Susan Kaiser
Media and Communications Manager
Midmark Corporation
937.417.2430 – mobile
skaiser@midmark.com