Workplace violence is a serious occupational risk within healthcare. Caregivers who work with combative patients in behavioral health units, emergency departments or isolated areas of a hospital are especially vulnerable, and security personnel are tasked with maintaining safety in these high-risk areas.
Health systems can't prevent all acts of violence, but they can find ways to help lessen the impact. For one New Jersey medical center, it started with scalable real-time locating system (RTLS) technology in their emergency department, helping them prioritize safety and care with location-based alerting.
Despite a 39% increase in assaults on staff, their Midmark RTLS Staff Duress button helped decrease the number of lost workdays by 93.5% and associated lost wage costs by 89%.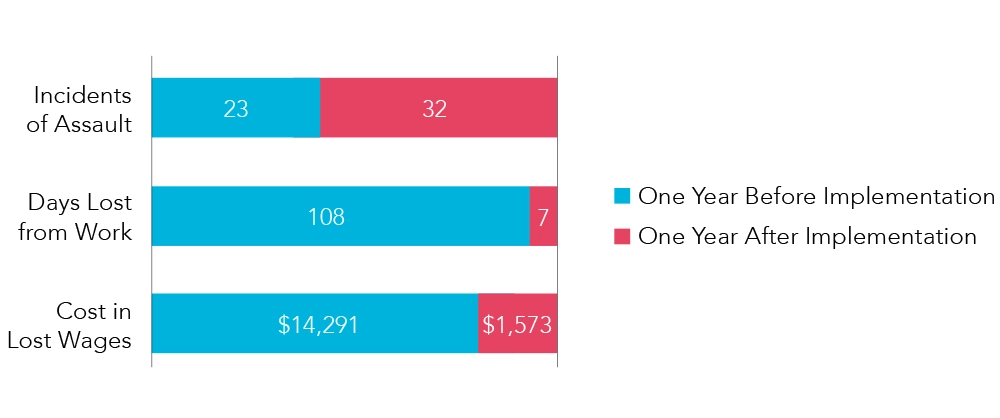 Discover how they easily scaled their RTLS to additional areas of the hospital, including the psychiatric and surgical units, that needed increased safety the most.